📦The Goodwill Mystery Box, Self Flying Drones, and Dope Biodegradable Packaging,
Let the Drone Take that awesome Shot
Hey everyone! Hope you had a great Halloween with lots of candy and scary movies.
I've got an exciting announcement to share this week.
My wife and I are expecting another baby! 😊 I'll let you know when we find out the gender. We're looking forward to meeting the baby next April.
Our sweet little 7-month-old is currently crawling around like wild, and pulling herself up to stand wherever she can! Like me, she has a slight obsession with electronic devices - but she just wants to try and chew on the cords. 🤣
Oh - DID you see that first episode of Mandolorian season 2? So good! I really do wonder what happened to the owner of that suit? (Not a spoiler)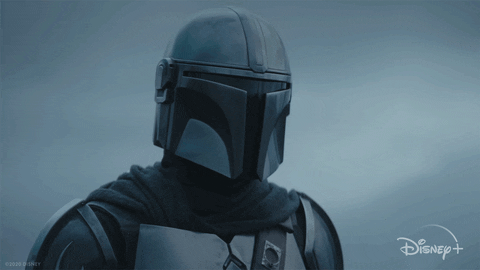 Well, let's get on to today's topics shall we? Grab that fall-themed drink, and let's dive on in.
📦The Goodwill Mystery Box
Remember the days when people were "claiming" that they bought mystery boxes off the dark web? Ones with possible crime scene evidence?
As deep as I got into the conspiracy, all I could find evidence of was - that maybe some Dark Web drug dealers sold mystery boxes of remaining "supply."
Well, today I've got something far more benign and useful.
Upcycled Fashion Mystery Boxes!
I discovered this Company called BlueBox that sells mystery boxes of Goodwill Clothing. bulk legos, and plushes too!
Here's a screenshot of their Denim Mystery Box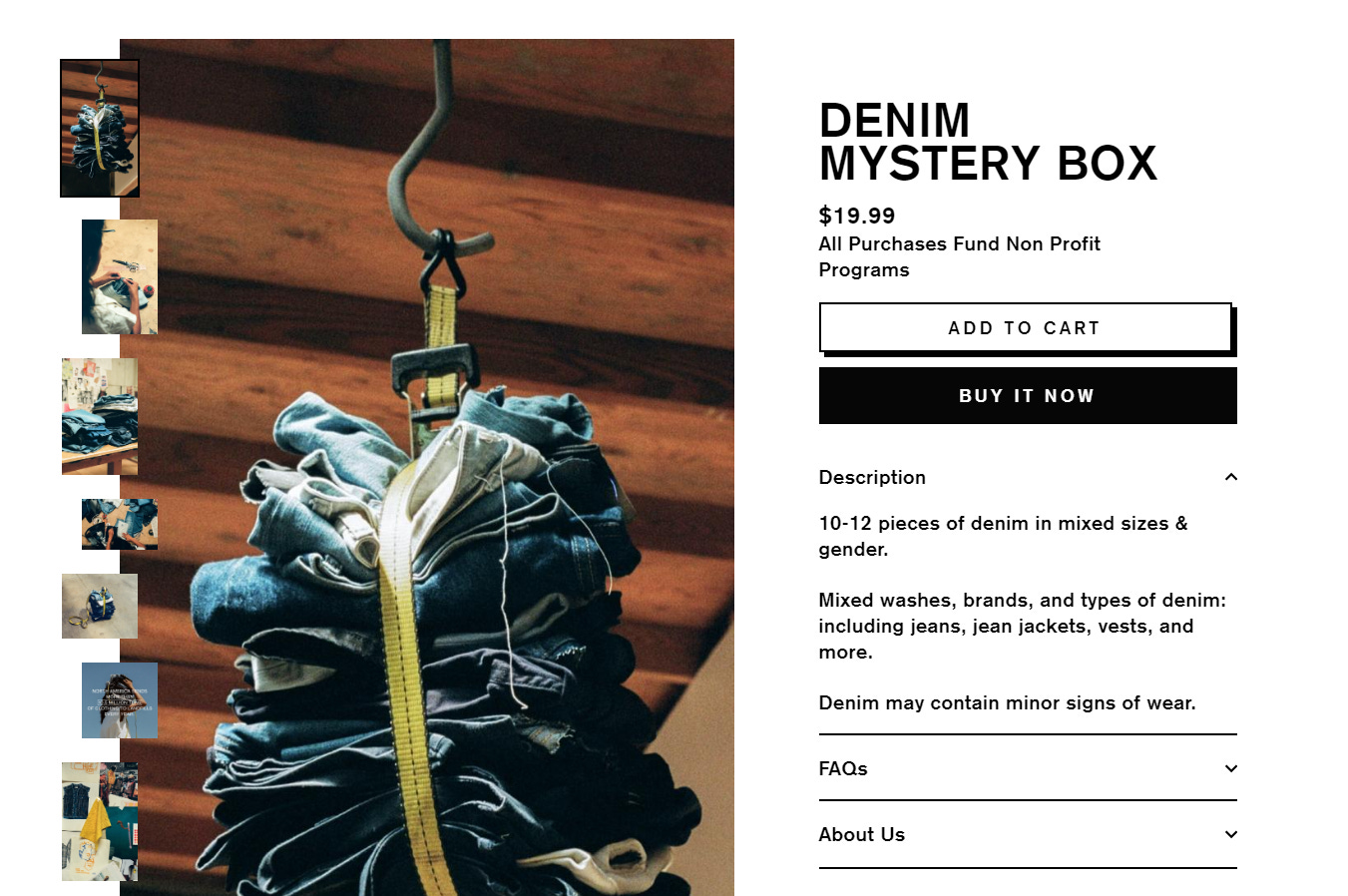 I can't say that I've ever seen anything quite like this. It would be a lot of fun to buy one and see what turns up. A $20 mystery box isn't too much money, after all. It's a super creative way to upcycle and reuse clothing!
If you're looking for creative business ideas - upcycled clothing is always an affordable place to start. An old sweater with some dope patches added? A pair of old jeans with new rips, tears, and bleaching? Reduce, Reuse, Recycle! 😁
Check out their website at the link!
✈Self Flying Drones
Maybe you've thought about buying a drone, but aren't too keen on the whole "I gotta fly this dang thing" part.
Maybe you've been longboarding down mountains and want that epic YT video.
Well, there's a solution for you. The Skydio 2 drone can fly on its own.
Like a Tesla! Here's their launch video.
Seriously, I had no idea AI had gotten this advanced in drones. Imagine the awesome possibilities! Even something as mundane as a morning jog could get its own epic video.
This drone has 6 4K cameras for "omnidirectional computer vision." That's incredible. Here's a screenshot from the spec sheet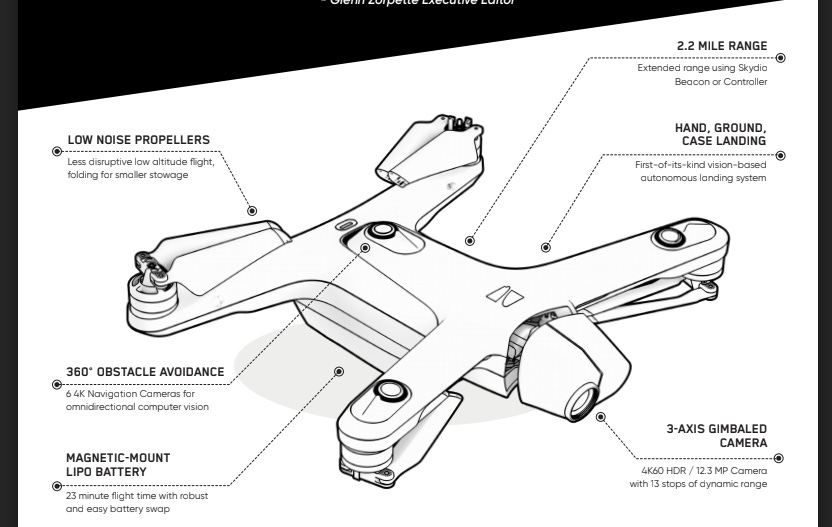 They are positioning another drone for enterprise use - imagine Firemen using this to check out a damaged building, or construction crews making inspections. I could see this being a very valuable asset in dangerous situations.
I personally can't wait for voice deployed drones that can pop off backpacks and fly around, but I imagine we're still a decade or so off from that . . .
With all the tech that's stuffed in this drone, I'm shocked that it's only $999. I guess it's to stay competitive with the other big drone brands.
Check it out at the link!
♻Sylvicta - Biodegradable Packaging
Packaging always feels like that hopeless aspect of modern living that will always be destined for the great landfills.
From the packaging our groceries come in, to that paper wrapped around a Sub, we're always throwing stuff out.
However, Sylvicta has formulated a way to fix that. Packaging made from Wood Fibres! Here's their detailed scientific explanation that goes above my head.
Sylvicta, a clean paper with natural bonding and exceptional barrier properties, is created by taking virgin wood pulp fibres to a microscale.
Through precision fibre refining, we create micro-fibrillated cellulose fibres from wood pulp. With micro-fibrillation comes intense inter-fibre hydrogen bonding. This creates a strong, dense and clean paper without any need for fillers to achieve its transparency or translucency. (Source)
It's recyclable, biodegradable, and - even better - compostable. You can stick it in the garden! That's a huge advantage. It will even decompose in marine environments too!
I really hope that more companies take advantage of easily recyclable companies like Sylvicta - and spend marketing dollars on the recycling aspect too.
It's one thing to say that something is recyclable - it's another to actively remind people and get them to change their habits.
Think of how much money has been spent on the PR of "Wear a Mask" this year. What if we applied similar spend to Recycling? It's something worth thinking about.
Check out Sylvicta at the link!
🐙The Land of Random
More Random Links? Well, here you go . . . .
Code and Use your Computer Hands-Free
A fan sent over Midiblocks for me to check out. This cool project allows you to use your computer hands free. Seriously! There's some definite work that goes into figuring out how it works, but it even has an awesome UI for building widgets.
You need UHMMMM on Zoom
When those Zoom Calls have awkward silence, this software will play relaxing elevator music. How about that for solving those awkward moments?
All Your Amazon Video Purchase Are Belong To Us
Apparently just because you bought some digital content on Amazon doesn't mean that it necessarily belongs to you? Whattttt.
Surfer Man VS Hurricane
This dude is a legend.
See If The Ice Cream Machine Is Broken
Check in live time to see if the local Mcdonalds ice cream machine is working. Best website made in years.
Play The Bongo In Your Browser
That's right -You can be Bongo Cat too!
🎶 TikToks You Can't Miss
When the Firetruck starts drifting
Well it looks like Money really does Grow on Trees
Speaking of Drifting, WHAT is happening here
You see this at Whole Foods, What You Do?
The Most Dangerous of all ASMR
And now it's time for spooky vibez