✍ Write a book online with Reedsy, Build a Checkout bot, and Dowload 25 new free tracks for digital media!
Free music for your next digital project!
It's May my friends! I've got an exciting announcement.
We've hit 100 subscribers! We're at 106 to be exact. 😊 It's so exciting! I've been striving for this goal for many months now, and we've finally done it.
What's next? Well, I've got a really ambitious goal for August
500 subscribers! I'm going to move heaven and earth to hit this goal, and I hope we can hit it. Honestly, writing this newsletter for y'all is the highlight of my week. It makes my day when people reach out and tell me they really liked a link.
Thank you so much for subscribing. You are what makes The Land of Random such a great place.
Well, let's dive in! We've got a lot to explore this week - so grab an expresso and buckle up.
✍Write a book on Reedsy
Have you ever started writing a book, but stressed out over how to format it? I almost had a panic attack trying to do this for my first book (and to be honest the formatting is trash in my opinion).
I discovered this awesome website called Reedsy just the other month. It's an online Book editor where you can write your next magnum opus, ebook, or another piece of content for free! It's cloud-based and automatically saves your work - so you can use different devices to write on. When you're finished writing your book you can export to epub or pdf too! It works really well on Ipad, for example.
You can create chapters without having to stress about formatting, and you can add images too. This saves all the time you would have spent in Word or Google Docs trying to create this formatting. There's also marketplace for finding professionals to proofread your book and other great tools.
Combine this tool with that cover you created in Canva and boom! You're ready for the world to see (and most importantly) and buy your book.
Check it out at the link!
🤖 Build a checkout bot
I've always heard of people using checkout bots to buy Yeezys and such, but I've never actually seen a tool for doing so. Well, I found this tool built for buying Nintendo Switches on Github.
You see - the latest Animal Crossing game came out on Switch about a month ago and the whole gaming world lost its mind. (I'm not hating in any way - I remember playing Animal Crossing on the Gamecube very fondly. I resisted the urge to get involved). Nintendo Switches sold out in stores all over the US.
One young developer named natewong1313 created an open-source checkout bot so he could successfully purchase a Nintendo Switch. It even has a UI too! You could download this today and start running tasks to buy a Switch if you were so inclined.
However, since it's open-source, you could repurpose it for buying other things. Check it out here at the link!
🎵 Download 25 New Tracks!
I've made another 25 free digital music tracks. They range from 80's to chill (and some horror too!) I've made about 50 so far, and you can see them all here at the link. Use for your podcast, Youtube videos, FB ads, or other musical content creation needs. There's no need for attribution!
Eventually, I'd love to turn this into a kind of "Unsplash for music." My goal is to create around 300 tracks and launch some kind of website to gauge interest. 🤔
Download them here at the link.
The Land Of Random
This week in fun and crazy links . . .
💻Lenovo Chromebook Duet
I've always been intrigued by the idea of a Chromebook tablet. You get the benefits of the Chromebook with the portability of a tablet. Great for writing and other basic web tasks. Check out this review of the upcoming Lenovo Chromebook Duet at Tom's Guide. I don't have a justification for purchasing it - but it's certainly tempting nonetheless. 😁
🗿 Vaporwave Synth Plugin
This really cool plugin is specifically built for creating Vaporwave Vibes! Check it out here at the link, or just listen to this sample. It's so beautiful. 😊
There's several really cool plugins on this website - and I'm honestly very glad I don't have the money to spend on them. 🤣 Anyway, check them out on the site.
💻 A Laptop for the end of the world
There's a DIY'er trend for creating your own heavy duty laptop for what looks like the end of the world. This really beautiful example looks like something you might find in Fallout or a Mad Max movie. I wonder if it could be made to run that Collapse OS software? Check it out!
📩Check out Influence Weekly
Check out this newsletter by my fellow writer Andrew Kamphey. It's written just for Influencers, and there's a lot of great articles perfect for a social media maven! Check it out.
💀A Picture says a 1000 words
Or at least that's what they always say. This eerie photo by Tony Bratincevic tells of a very creepy world . . . There should totally be a niche for writing short stories off these kind of pictures.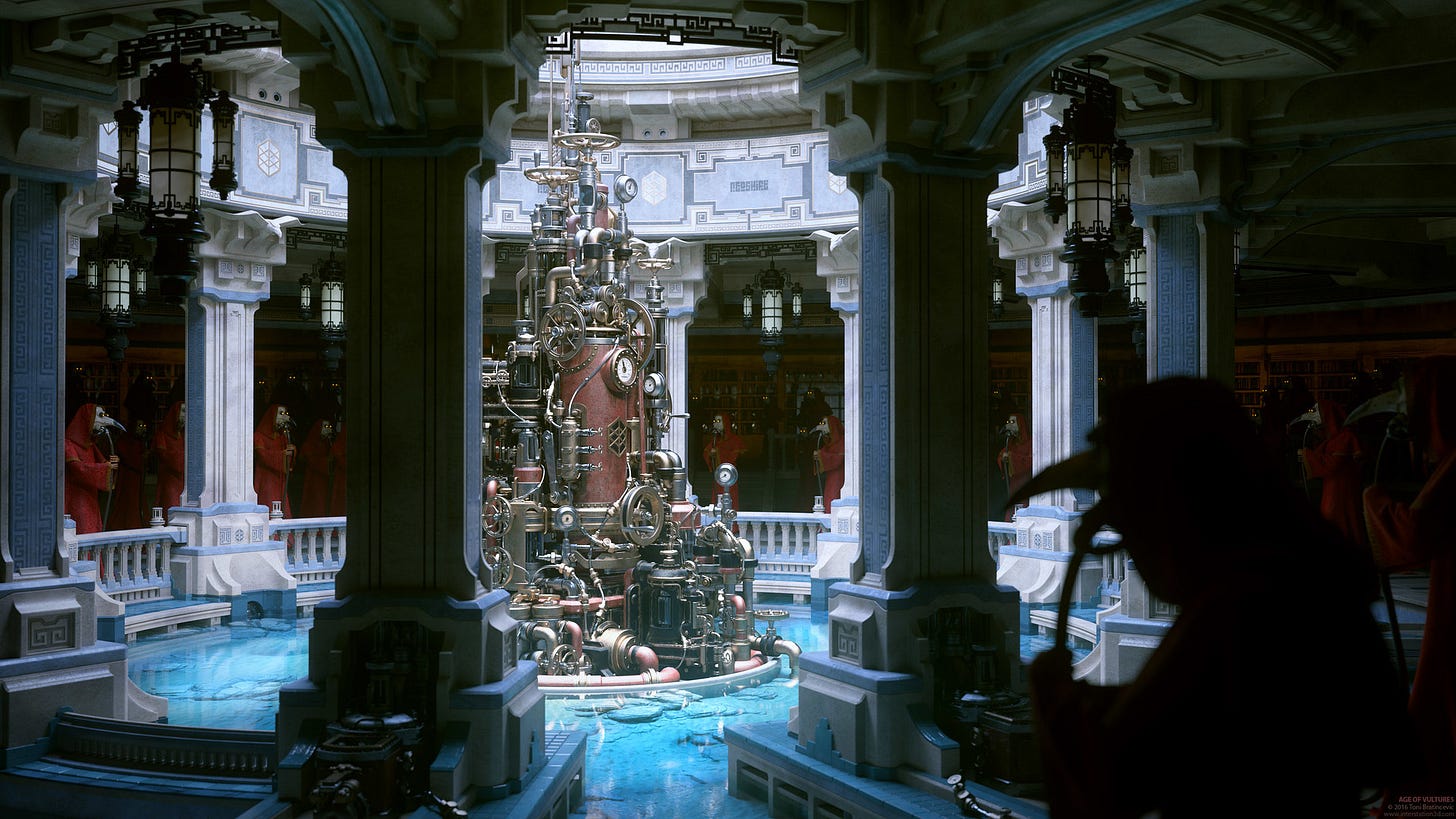 Check out more of his work at the link!