🌍 The Earth in Minecraft, Free Animated Icons, and Teddy Bear USB Hackers
Teddy Bears are hacking businesses?
Hey friends! How are you doing this week?
I hope you are doing well in this unprecedented turmoil. Things are crazy out there . . . Stay safe and stay at home as much as possible!
We're living in a weird time. We're all using Zoom despite its horrible privacy issues, and everyone is watching a show about rednecks, tigers, and a crazy lady named Carol.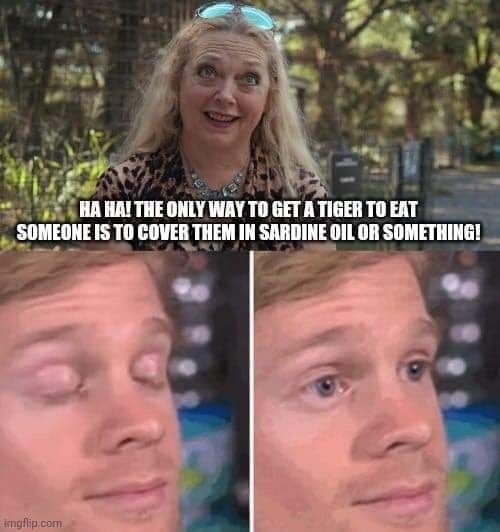 Also, if you're in the market for marketing software, this is the time to do it. Discounts are coming out left and right on all kinds of stuff. The Stock market is also pretty nuts too if you're into that sort of thing.
Anyway, let's dig into this week's topics. Grab those slippers, pour another cup of coffee, and plop on the couch.
🌎 The Earth in Minecraft
Minecraft has achieved evergreen status in gaming culture. Yeah - it's years old and the graphics are blocky, but it's still going strong! I believe it's because Minecraft lets you craft your own world and story.
What if companies started creating their own Minecraft servers to attract attention? A Coke sponsored server where just showing up for a hour gets you a free coke? 🤔 Could be pretty interesting . . . .
Anyway, I've been seeing Tiktoks about some kind of server where the whole earth is being recreated in Minecraft!
They used Google Earth and other data resources to create the world in blocky image.
"The terra 1-to-1 mod takes the information from Google Maps and other geographical data archives and compiles it to create the 1:1 scale of the Earth in Minecraft terrain generation," Minecrafter PippenFTS, who is working on the project, said in YouTube video. "Elevation data, tree cover data, roads, even climate data and soil suborder data, to make the planet Earth map as accurate to the real thing as possible." Source
It's a very ambitious project, and there's thousands of people involved. Honestly, I wouldn't be surprised if people studied this project as an experiment in crowdsourcing.
Trying to move 1000's of people to be focused and precise direction requires a lot of organization. Heck, you have to fill out an application to take part.
What will happen? Will it be a successful experiment in crowdsourcing work
Read more about the project at the link!
🆓 Free Animated Icons!
How many times have you been in this situation?
You're building a new website and you want to make it interesting. You're scraping Pexels, Pixabay and Unsplash for free photos - and you're scrolling through free icons on The Noun Project and Flat Icons. You're on a budget and wish you could give your website a little more pizzaz to impress people (and win their dollars), but you just don't have the resources to do it.
I found this really cool deal on Appsumo. (No, I didn't get paid to promote this at all). It's 500 free animated icons, and you can use them for commercial purposes. There's some good free resources out there for icons, but I can't say that I've found many with animated icons.
It's the next step for spicing up things on your website with an interactive touch! Check it out at the link!
🧸USB Hackers
Rule number one of USB Drives. If you don't know it, don't use it.
A few people made this mistake when they received gifts in the mail (teddy bears, gift cards) that included a USB drive. People plug in the USB based on whatever excuse was in the letter - and boom - they get wrecked with Malware.
A lot of people don't realize that you can install malware on a USB drive. Here's how it goes - and it's terrifying.
Basically, you plug in the USB, the computer thinks it's a trusted device and starts running scripts to install malware from the internet. Here's a graphic from Bleeping Computer describing the process.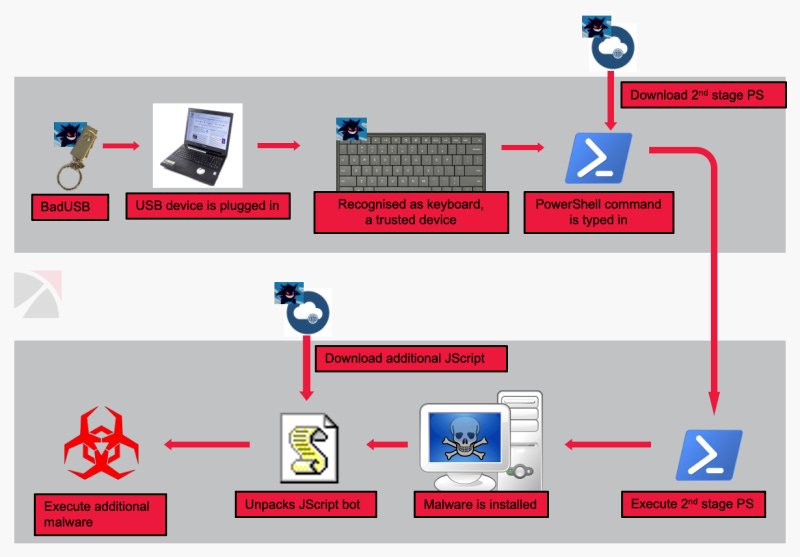 So, don't use USB drives that you don't trust! Read about it more at the link.
🐙The Land of Random
I had a lot of time to wander the internet this week . . . Here's what I got for you.
🖱 Screen - Screensharing Tool
Everyone is using Zoom, Skype, and Houseparty for video meetings, but what about when you need actual help? Your friend can only do so much through normal screensharing. Check out Screen! It lets you create screenshare meeting where the other person can work on your screen and help you with that stuff you just can't figure out. It's free during this time of uncertainty with Coronavirus.
🗿 Aesthetic Stickers
Do you need some aestheticc stickers for your next moody creation? Hipsthetic compiled this epic list of vaporwave aesthetic style PNG/JPG images. Not sure how many of them you can use legally in a commercial setting, but they look pretty fun!
✔ Get Verified
Everyone wants validation on social media. There's nothing more special than getting a little verified checkmark by your name. Satisfy your cravings with this hilarious little website by Jane Manchum Wong!
😷Masks go Mainstream
In other cultures, masks are culturally acceptable. Here in the United States, you could get a few weird stares in public (and maybe a cop called on you depending on where you live) if you're wearing anything other than a blue surgical style mask. It's a bit morbid given the Coronavirus Pandemic - I will gladly admit, but "hypebeast" style facemasks are going mainstream.
🌟Star Wars - Anime Style
This is by far one of the coolest Star Wars fan projects I've ever seen. Even if you don't like Anime this is a really well-done video.