🤗 Rollable Smart Phone, Biohacking your body, and Snapchat Mini Apps!
Finally - Snapchat embraces Third Party apps
Hey everyone! How was your weekend?
I was moving all weekend, so I'm pretty dang tired.
We moved back to Franklin, TN! We have a much bigger apartment, and I've finally set up my desktop computer. You know what that means . . .
The Land of Random Podcast will return!
Yay!
After living in a 600 square foot apartment for two years, it's really really weird to live in a 1000 square foot apartment. There's so much space!
Oh! I signed up for ATT's 1 gig internet. We'll see how fast it actually is. It was fun watching a Xfinity rep admit to me that I couldn't get service at my new apartment. Hahaha. You've lost a customer and you can't do a dang thing.
Well, let's dive in shall we? I'm pretty brain dead this week, but I've found some good content to share with y'all. Hmmm . . . . Maybe I should grab a coffee too.
📞The Rollable SmartPhone
Foldable smartphones are all the rage in cutting edge tech right now. However, it seems LG might be cooking up a rollable smartphone. I thought to myself - if they pull this off, it might actually serve as a possible tablet replacement.
Tom's Guide found the following leaked schematic in Asia Time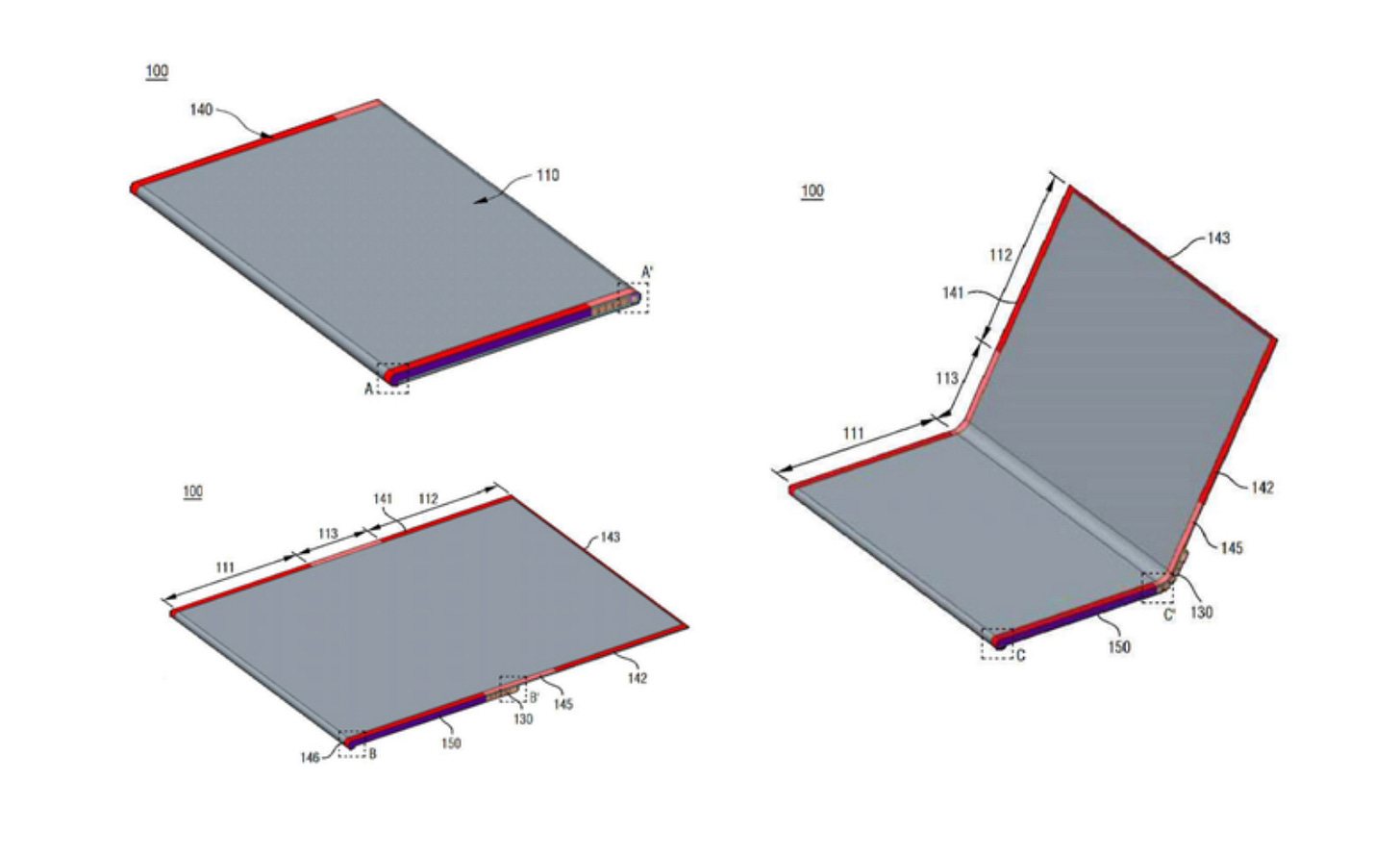 The most interesting image in this schematic is the one where it is in a laptopish looking format. What if LG actually pulled this off? What if they created some sort of device that could potentially replace the phone, laptop, and tablet?
I doubt it. I don't think we're quite there yet. The Galaxy Fold is cool, but they've got a lot of kinks to work out before that type of device truly goes mainstream.
Right now they're basically just fancy novelties that only salesmen should buy. (Flash one of those in front of some big corporate board member and i'm sure they'd be willing to give you the time of day and hear your pitch in exchange for ogling your device. Has anyone tried this? I want to hear how it went).
💪Biohack Your Body
Don't worry! I'm not talking about RFID chips in your wrist or magnets in the tips of your fingers. I strongly encourage you to read Andrej Karpathy's article about "biohacking the body." Basically, he tells his weight loss journey through the lense of viewing the body from a chemical energy level - and it's all very down to earth! Here's a little excerpt to pique your interest.
What weight is lost anyway? So it turns out that, roughly speaking, we weigh more because our batteries are very full. A human body is like an iPhone with a battery pack that can grow nearly indefinitely, and with the abundance of food around us we scarcely unplug from the charging outlet. In this case, the batteries are primarily the adipose tissue and triglycerides (fat) stored within, which are eagerly stockpiled (or sometimes also synthesized!) by your body to be burned for energy in case food becomes scarce. This was all very clever and dandy when our hunter gatherer ancestors downed a mammoth once in a while during an ice age, but not so much today with weaponized truffle double chocolate fudge cheesecakes masquerading on dessert menus. Source
That last line gets me every time. 🤣🤣 It's a simply fascinating article - and it really makes you take a second look at how your body processes food, sugar, and more. I've never thought of my body as a over battery before - but that image is going to stick with me every time I eat more sugar.
Here's a link to the article. It's pretty long - but worth the read.
👏 Snapchat Mini Apps
They're finally here! Snapchat is finally integrating third party apps into their platform. They've started with a few safe ones. Meditation, Flash cards, ordering movie tickets from Atom, and a few others. More are to come . . .
This bit of news is fascinating because it could signal Snapchats first step towards emulating "Wechat" from China.
Wechat is fascinating. Over in China, you can use Wechat (a messaging app) for everything! It's an "all in one" app that has mini-apps for everything you could need. Pay for stuff? Yup. Hail a cab? Yup. Pay at street vendors? Yup. Order food? Yup. Twitter functionality? Yup. Facebook style feeds? Yup. I'll stop there, but you should read more about it from this article by Bani Sapra.
Of course, ole Mark Zuckerburg would love to do that with Facebook + Messenger, but progress has been slow on that front. Heck, it feels like Messenger gets reinvented every year. Just the other year they were raving about the little apps (remember how you could chat with Dominos and order pizza? You still can. You just have to search for this stuff now) you could use in Messenger, and now that tab is gone . . .
Snapchat has defied death despite IG + FB stealing stories and continues to grows in popularity. Gen Z and younger millennials love Snapchat. Personally, I like Snapchat, but most of my friends switched over as soon as IG launched stories.
So - here's the million-dollar question for you to chew on today. Will Snapchat start resembling Wechat or will its mini-apps crumble into obscurity like FB Messenger's apps? It's something to keep an eye on!
🐙The Land of Random
From Counter Strike to bypassing YouTube ads, we've got some good stuff today!
Play Counter Strike Free in Your Browser!
That's right my friends! Hop on a server on the link and relive the past - right in your browser! No need to download Steam or anything. Woohoo!
The Internet Archive is under siege
I can't believe these publishers are going after the Internet Archive! Seriously - the internet losing the Internet Archive would be the digital equivalent of losing the Library of Alexandria. A bold statement? Yes. I stand by it. Read about the war at the link.
Chill Aesthetic Bongo Cat
It's so peaceful . . .
Bypass Ads + Some Paywalls with this simple hack!
adding a little period to a link makes all the difference. Check out the little Reddit tutorial at the link! I'll be able to read so many articles!
Massive List of Free Design Resources!
I found this little site last week. Nodesign.dev hosts dozens of free design resources. Great for all of us bootstrappers! From icons to animations, there are lots of tools here.
Epic Massive Shipping Container Home
Yeah. This thing is huge! 7 shipping containers!
Tiktoks You Can't Miss!
Taking a Flying Goose for a walk
Water Bottle + Butane = Bottle Rocket?
The Juice bottle that sounds like an apple
Send this when the squad watches too much TikTok
Surely you've had this happen at school or work?