Discover more from The Land of Random
Rediscover the magic of the Internet! Remember the old days? when the Internet was a fun place of discovery? It's back. Join over 2225 other readers every Monday morning! 200 issues and counting . . .
Over 2,000 subscribers
🔥 56 Marketing Tools + Resources To Increase Your Productivity
Swipe these for your personal collection!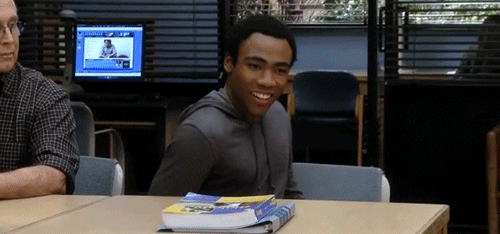 Woah! It's not a Monday. What in the world is happening?
This is a very special "Deep Dive" edition of The Land of Random - and one I hope to do on a weekly basis. As a content maven, I collect hundreds of links every month to tools, resources, and other goodies. Why not share them with the world? This edition will be focusing on marketing - but don't fear! I'll cover other topics in the future, like podcasting, entrepreneurship, and others.
I recommend that you save this page to your links so you can head here when you need inspiration or a tool! 😀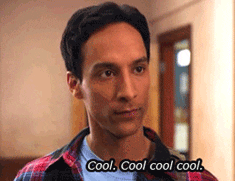 📝Copywriting
1. Gary Halbert Archives
One of the most famous Copywriters of the 20th Century, you can read many of his copywriting newsletters (chock full of tips and tricks) for free! Check It Out
2. Gary Bencivenga's Marketing Bullets
He's another fantastic copywriter! You can read Gary Bencivenga's Marketing Bullets absolutely free. These are absolute gold for anyone who has to write. Here's a link to the archive. It can be a little hard to find, so save this link! Check It Out
3. Bob Bly Copywriter/Internet Marketing Archive
Here's a great collection of content by Copywriter Bob Bly. It's organized by content type so THERES A TON OF INSPIRATION FOR EVERYTHING. Sorry, I got excited. Check It Out
4. Hemingway Writing Analysis Tool
This really cool tool will analyze your writing for passive voice, adverbs, and other common writing errors. Neat tool for double-checking your writing! Check It Out
5. Headline Creator
This handy little tool will generate headlines for you! There is a free version, and I'm in love with this website. I'm not a point where I'd pay $10 a month, but I may someday! Check It Out
6. How to Write Advertising That Sells
This old book by Clyde Bedell has a ton of inspiration from the old days of big Newspaper ads. Honestly, how different is it reallly from today's ads? Check It Out
7. In a Rush? Use a Formula
Yes. This resource is lead magnet - but it's a dang useful one. I found this collection of 44 Copywriting formulas. Plug and Play is awesome! Check It Out
8. Swipe Swipe Swipe!
Swiped.co is a fantastic resource full of copy examples from ads. So cool! Check It Out
🎨Design Tools
9. Free Branding Resources
There's some pretty cool resources on The Futur, including a personal branding and focus worksheet. Good stuff here! Check It Out
10. Free Isometric Illustrations
Awesome SVG images for your website. Minimalist, Colorful, and Clean. Check It Out
11. Remove Backgrounds Fast
Remove.bg will remove backgrounds from your images fast and easily. I use this tool all the time. Check It Out
12. Remove Backgrounds if Remove.bg doesn't work
Trace by Stickermule is another tool to remove backgrounds, if remove.bg isn't quite your style. Check It Out
13. Design Cool Stuff
Adaptiff is a pretty neat little free design tool. Think Canva, but with more emphasis on backgrounds, gradients, and other neat elements. Check It Out
14. Smart Mockups
This awesome website will let you generate up to 200 free mockups! Great for your ecommerce store. Check It Out
15. Colorize Your Black + White Photos
Want to add some flair to some of your old black and white photos? Do it with this awesome tool that will add color! Check It Out
16. Social Sizes
Yeah. I'm sick of searching of all the sizes that I need to post on different social media sites. This website has all of them - AND free Adobe templates! Check It Out
17. Photo Glitch Tool
Glitch out your photos fast with this easy to use web browser tool. Check It Out
18. Cool Textures and Backgrounds
There's a bunch of really cool stuff if you're looking to give a pop to your designs. Check It Out
19. Color Palettes
Need some different ideas for your design themes? Generate dozens of color palettes! Check It Out
20. Create Infographics + Reports for Free
Need to create some stunning infographic lead magnets? Create them for free on Piktochart. Check It Out
21. Create graphics, Memes, and Gifs
Kapwing is a pretty cool platform for graphic design and video creation! It has a TON of free tools and features. Check It Out
22. Photopea - Edit Photoshop Files In Your Browser
Don't have Photoshop, but they sent you a dreaded .PSD? Edit that in Photopea's free online design tool! Check It Out
23. Resize Your Photos Instantly
This Promo.com tool will let you instantly resize your photos for free! Check It Out
24. Create More Stunning Infographics
Visme is another cool website with a free plan where you can create really beautiful infographics, social media graphics, and more! Check It Out
🕸Web Tools
25. Embed Instagram on Your Website
Use Snapwidget to embed Instagram or other social media sites on your website! Check It Out
26. Create a Free Website with Boomla
Use Boomla to create your own free website. Completely Free! Check It Out
27. Create Unlimited Forms and Surveys
That's right! It's absolutely free. Yes there are limits, but they are pretty generous compared to others in this niche. Check It Out
28. Swipe Websites for Inspiration
Swipe whole websites to PDF for inspection and inspration with SwipeBox. It's a pretty cool software, and you can swipe 5 for free every month! Check It Out
29. Free Social Proof Tool
Social Oracle has a free tool for social proof and upsells. Get 500 free views a month! Not bad for a free tier. Check It Out
30. Push Notifications
Alert your website audience with the Subscribers push notification tool. Up to 200 Free Subscribers! Check It Out
31. Create Free Landing Pages + Websites
Check out the Brizy Cloud website. Lots of nice templates! Check It Out
32. Create More Free Websites
Carrd.co is blowing up in popularity, and I love it. This awesome little Landing Page builder has a great free plan for building a website! Check It Out
33. Automate Daily/Weekly Tasks
Use Huginn to automate tasks like Twitter sentiment analysis, web scraping, or daily emails. Check It Out
34. Draw That Funnel
This free whiteboard tool is great if you need to do a Zoom presentation and you really need to do some quick illustrations. Check It Out
35. Diagrams
Sometimes, it's the simplest charts that make all the difference. Diagrams is a great tool for creating funnels, diagrams, and more. Check It Out
📩 Email Marketing
36. Templates for saying "No"
We labor over emails that say "no" because we're nice people. Grab these templates to give you a head start! Check It Out
37. Cold Subject Line Generator
Trying to figure out what to say to that cold lead? Let this generator do the work for you. Check It Out
38. Create Your Own Email Signature
Don't spend time designing a email signature. Make one for free with this handy tool! Check It Out
39. Track Your Email Opens
Track your email opens with this simple Python tool. Check It Out
📈 Analytics
40. Free Google Data Studio Templates
Don't create something from scratch! Analyze your Google Search Console data with this free Data Studio Template. Check It Out
41. Sheets For Marketers
This incredible resource has over 100 Google Sheets templates you can apply to your digital marketing business, from SEO analysis to competitor research. Check It Out
🅰 SEO Tools
42. Grade Your Website
This free tool from Hubspot will let you grade your website for free! It's a neat tool for getting a good idea of what you need to improve on your site. Check It Out
43. View Your Websites from a SEO Perspective
This awesome tool lets you see a website from a SEO perspective. Very useful for taking a step back from all the distracting pictures and styles. Check It Out
44. Keyword Generator
We all need help figuring out all those keywords for our Google Adwords campaigns. Use this free tool to generate all your keywords! Check It Out
45. Ubersuggest
This free tool from Neil Patel lets you take a look at website ranking, keyword ranking, and other juicy details about your site. A very useful free tool, though somewhat limited. Check It Out
46. Generate Local Adwords
Get local adwords for your city. Use this simple tool to generate ideas for targeting on Google. Check It Out
47. Google Sheets Formulas for SEO
These formulas are awesome! Scraping data in Google Sheets is fun. Check It Out
48. Track Your Website Links
Keep track of all your internal links with this free tool! Check It Out
🤖 Chatbot Tools
49. Add A Chatbot to your site
Get unlimited leads with Artibot. You can collect unlimited leads for free, and collect payments tool! Check It Out
50. Create a Chatbot that can Integrate with other Services
Snatchbot has a bunch of cool features (including NLP), and it integrates with Messenger, Slack, and more! Check It Out
👀 Visibility
51. Websites YOU can post your product for free!
This is a massive list of places, mostly free, that you can post your products or announcements. Check It Out
52. Startup Directory
Over 100 places you can post your startup or product. Pretty cool! Check It Out
💻 Chrome Extensions
53. SEO Ruler
This free tool will let you generate keywords from keyword searches, inspect pages from a SEO perspective, and more. Check It Out
54. Wappalyzer
This free extension will let you inspect what technologies are being used on a website, including Google Analytics, Hotjar, and other tools! Check It Out
55. ColorZilla
Find out exactly what colors are being used on any website with this simple tool. Pull the Hex Code directly from a page! Check It Out
56. Nimbus Screenshot
This easy to use Screenshot Tool will let you actually scroll AND Screenshot! You will easily be able to add emails, ads, landing page screenshots, and other stuff to your swipe file. It's way better than most of those other screenshot tools. Check It Out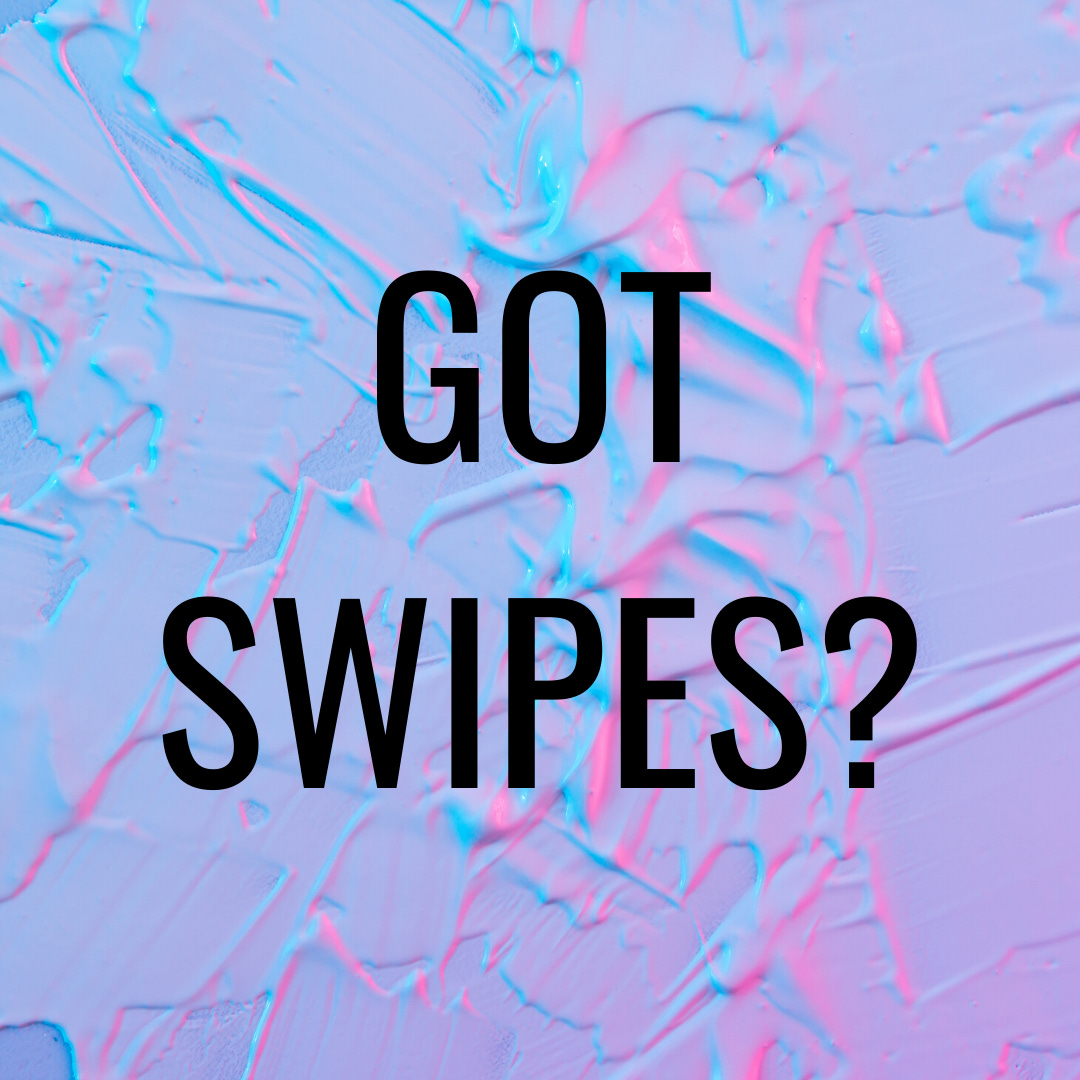 Final Words
Thanks for checking out the list. I hope this is helpful to you as a marketing tool resource! I'll be creating more resources like this in the future, and I look forward to sharing them with you. 😀 If you haven't subscribed to The Land of Random yet, make sure you do! There's some pretty FUN lists coming up!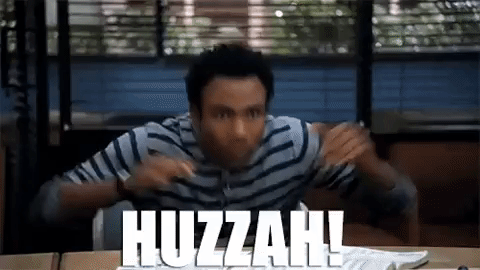 Yes - I've gotten obsessed with Community. It's a good show. 🤣